Making tab-books in Excel
Multitables can be used to export as many variables as you want all into Excel. What researchers often refer to as tab-books.
In the upper right corner, you have the option to Export your tabs (multitables) to Excel. Let's look at the third option to export lots of variables at once (as a tab-book).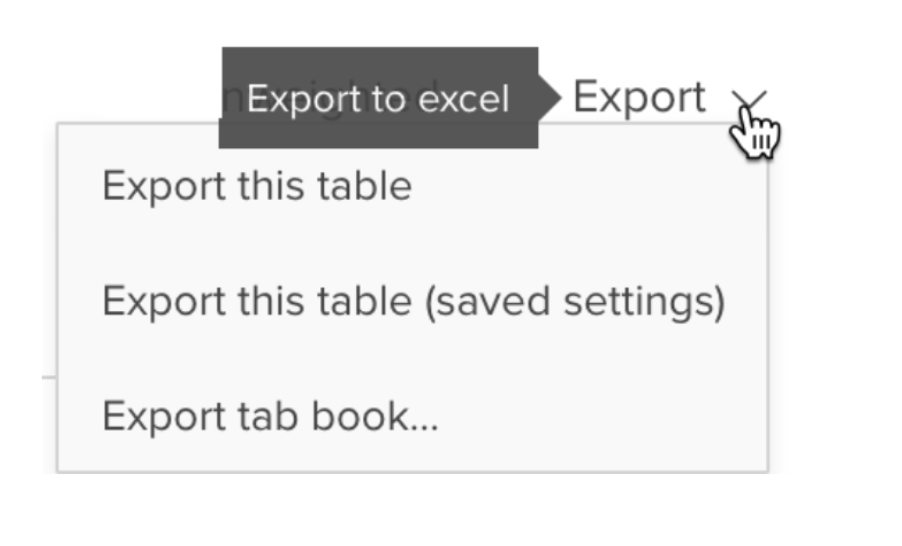 We're now given some options for our export into Excel. We can choose all the variables if we want or we can choose a subset that we care about. We can also choose to specify a filter or weight to be overlaid over all the tables we're exporting.
Note: Weighting variables may already be set up for you, or you can create weights directly in Crunch. We cover creating weights later.

Click Select All and note there are checks next to all variables/folders in the list. Click it again to Deselect All
Open up a folder and select 10 or so specific variables
Open the Filters drop-down, and choose a filter (if available - there should be a filter available from Part 2).
Then deselect it using the black X
Open the Weight drop-down and select a weight (if available).
Click Export noting that there is an option to Customize next to it (which we return to in a moment)
Wait for the export to complete and then click Download in the bottom left
Open the Excel file that downloads
Researchers and their clients often have different preferences for Excel outputs, so Crunch gives you the ability to customize your Excel exports (such as including and excluding a Table of Contents and/or including significance testing). To access these options, use the Customize button after you select Export tab book
Click on Export > Export tab book (top-right)
Specify some variables, with optional filter/weights
Select Customize at the bottom
The menu is hopefully self-explanatory and we encourage you to try all the different options.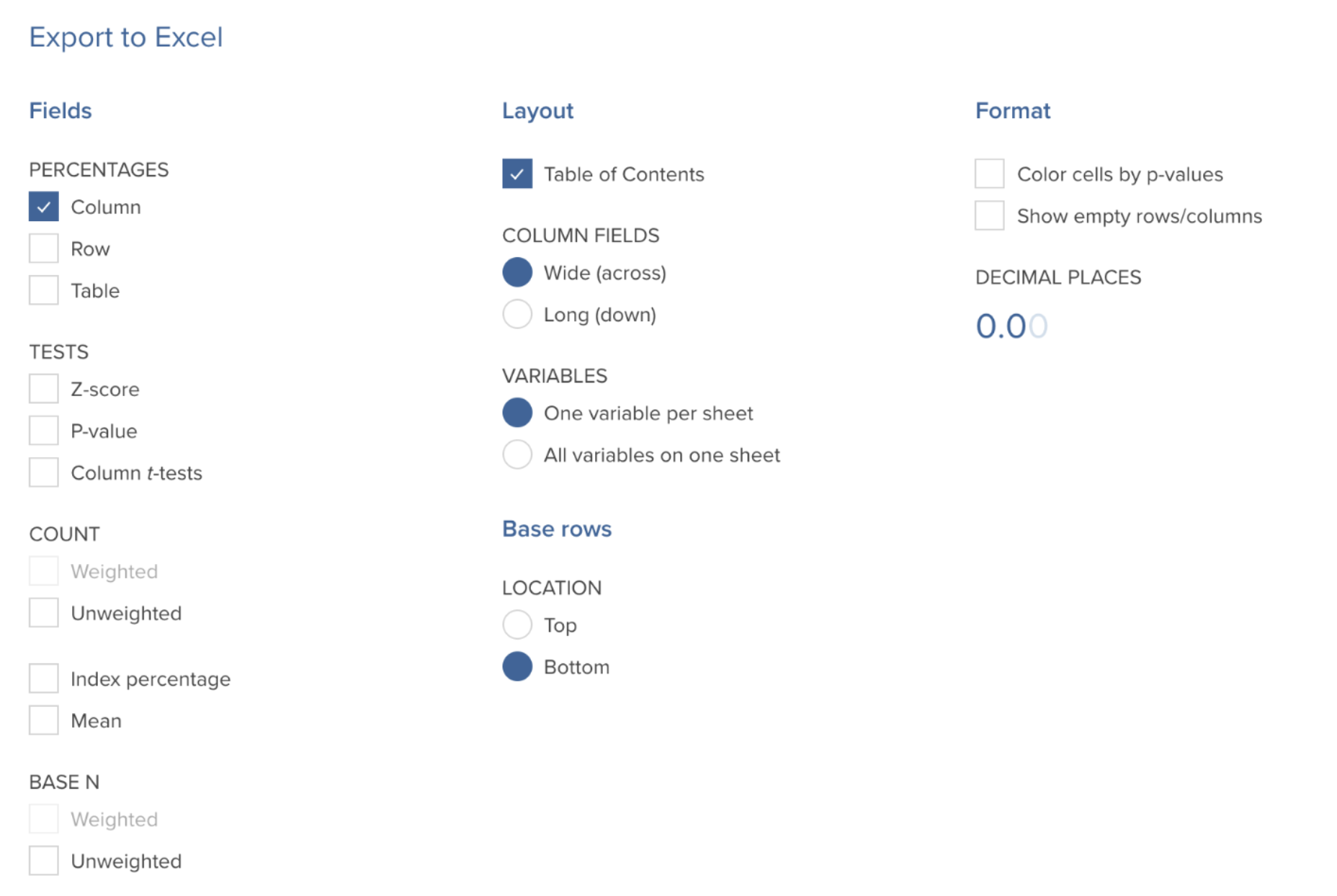 Check on Column t-tests
Check on Table of Contents
Check Export
In this case, a Table of Contents provides a tab at the start of the Excel workbook. This allows you to jump to specific tables in your tab export. The option for Column t-tests provides traditional column comparisons (letters) working at the 0.05 level.