Filter your data with a simple drag-and-drop
Filtering is key to analysis. You want to drill down into your sample.
Traditionally, researchers would need to spec all your filters along with the tables they apply to.
Not anymore.
In Crunch, filtering is a quick drag-and-drop.
The easiest way to apply a filter is to find the variable you want to use as a filter and drag it over into the main area and release into a Filters slot.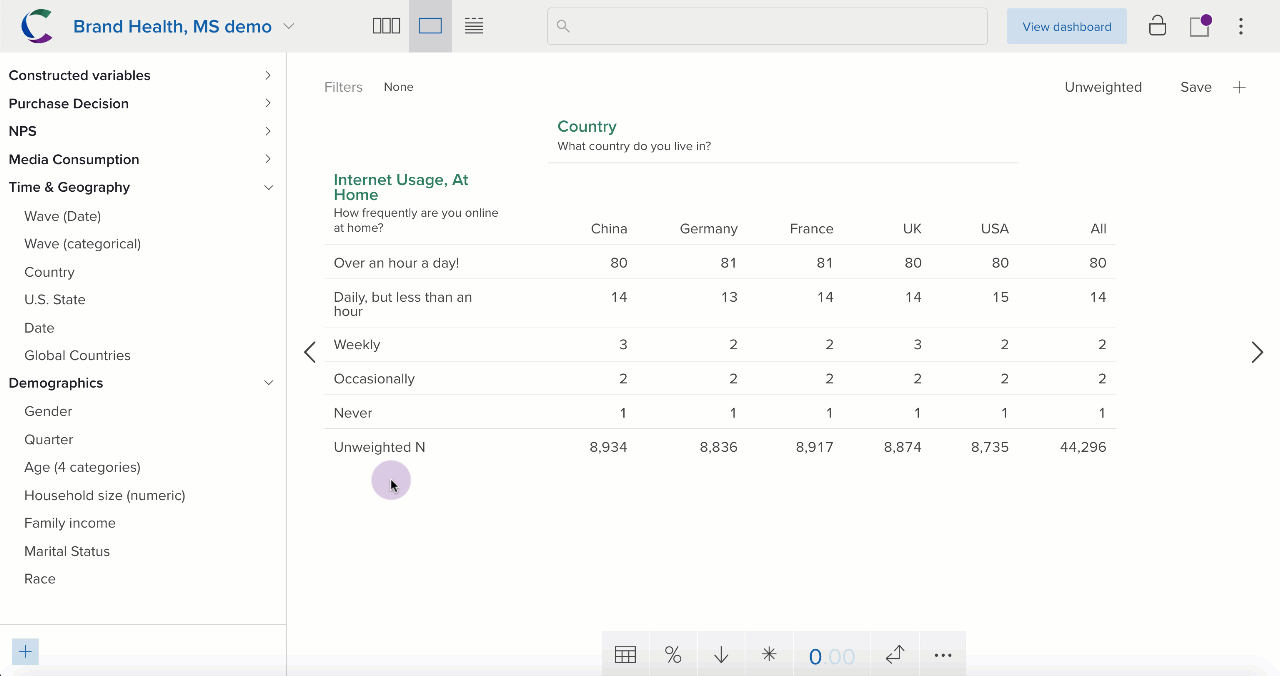 Find the variable over in Variable Sidebar.
Click and drag (by left-clicking) into the main area.
Drop the variable into the grey Filter by box that appears at the top of the main area.
The filter drop-down menu appears, which prompts you to click a particular category to filter.
Note the sample size (Unweighted N row) along the bottom of the may change when filters are applied.
You can add additional filters to drill down further into the sample data.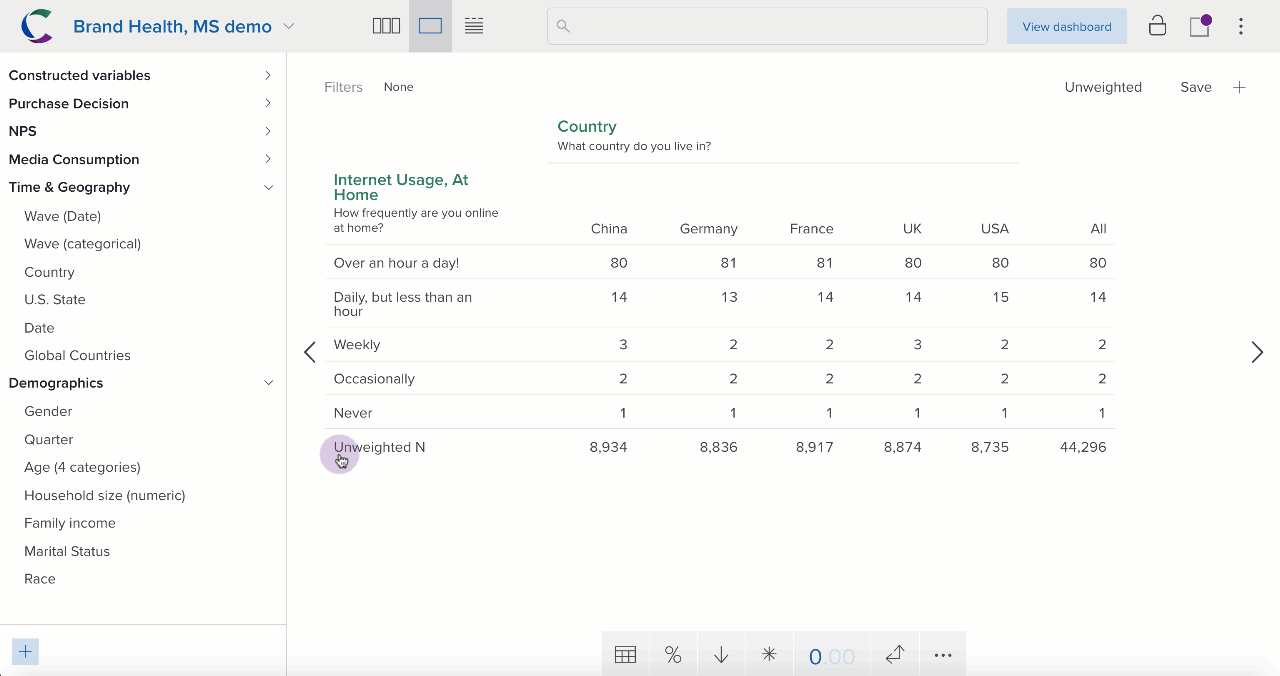 More advanced filtering
You can build even more complex filters that have Boolean logic. Boolean logic lets you do OR or NOT statements, as well as ANY OF or NONE OF. We'll come back to this later, but you can read more about using the Filter Builder here including how to save filters for easy recall.
Another related feature to filters is using Tabs - a neat feature we'll explore in the next bit.