How to upload a PowerPoint template
You can upload your own PowerPoint template in Crunch. This works at the organizational level, meaning each organization can only have one template loaded.
There are two essential steps you need to do when uploading a template:
Make a "Crunch-Friendly" PowerPoint template
Upload a PowerPoint template to Crunch
Making a "Crunch-Friendly" PowerPoint Template
Before uploading a template, make sure your PowerPoint template is in a 'Crunch-Friendly' format.
To do this, simply save any analysis into a deck and export it into .pptx (PowerPoint) format. See the 'Saving, Exporting, and Sharing Analyses' article for more information.
After exporting it, open the PowerPoint report and click Slide Master in the View menu:

In the 'Slide Master' View, you can add a Brand logo, change text colors, and set the desired alignment of the slide. When you finish, save the template with a meaningful name.
Uploading a PowerPoint Template Into Crunch
If your Powerpoint template is already in Crunch-Friendly format, you can upload it into Crunch. To do so, you must be the account admin in Crunch. If you are not, please ask an admin on your team. Alternatively, you can reach out to support@crunch.io in case you need further help.
Once you log in with admin access, open the organization settings by clicking the 3 dots menu: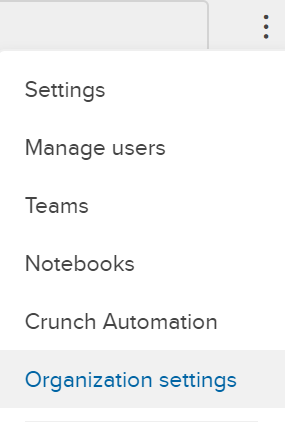 In the organization settings, the last option shows you 'PowerPoint Template'. If no templates have been previously uploaded, it shows "No template uploaded":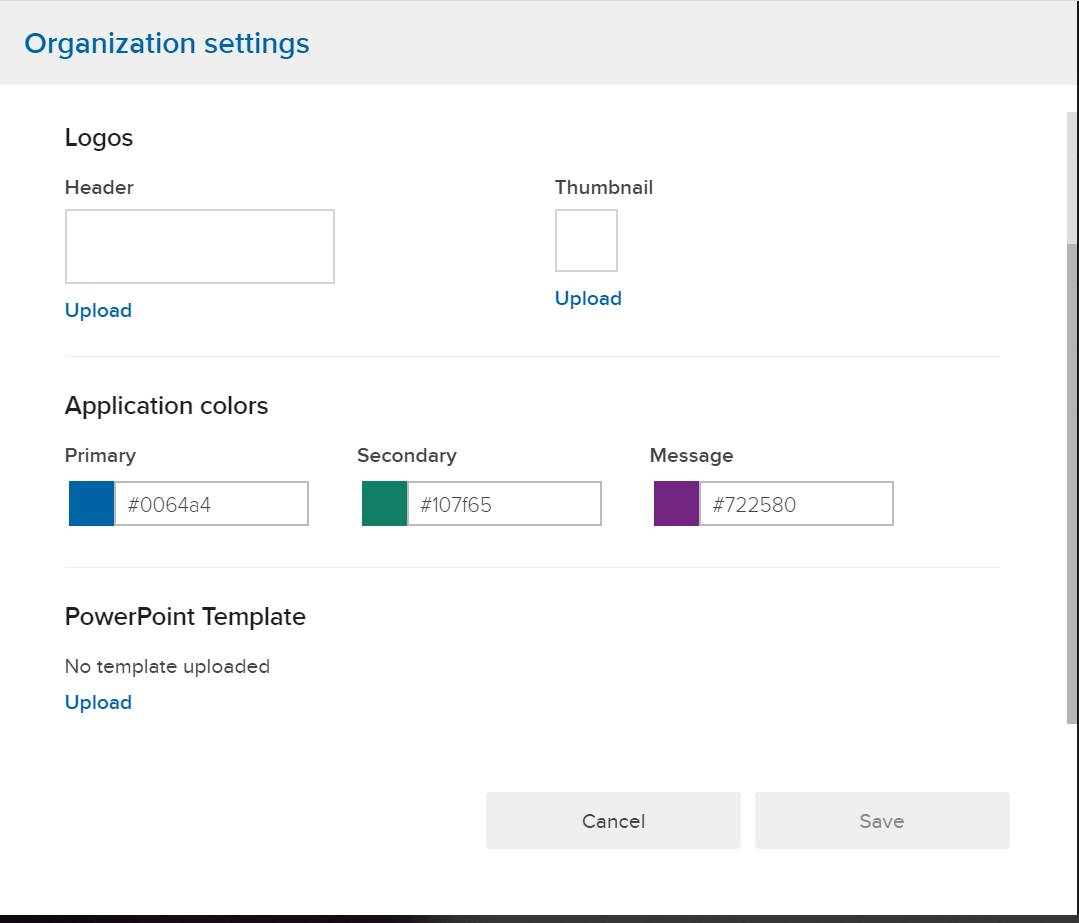 To upload a new template, click the Upload link, which is directly under No template uploaded (shown in the screenshot above). When the Upload dialog box opens, find and select the Crunch-Friendly PowerPoint Template, and then click Upload.
You can export decks into your own PowerPoint Templates.